All of our physiotherapists have extensive experience working with amateur and elite level athletes; they understand the important roles sports and physical activities play in many of our client's lives. Each of our physiotherapists are personally involved in sports through participation, coaching and/or training.
After an injury occurs during or outside of sports, our physiotherapists will not only help you recover from your injury but also ensure that your rehabilitation gets you back to the level of sport that you were competing at. Treatment will include rehabilitative exercises as well as preventative exercises. Sport specific drills will be included along with core stabilization and strengthening exercises.
Assessing and screening athletes' abilities prior to the upcoming season is also offered. Research has clearly proven that this is a great way to prevent injuries and to enhance performance. Your physiotherapist will look for any muscle imbalances and/or weaknesses that may affect your ability to perform, and set up a sport specific exercise routine. Our physiotherapists work closely with trainers and coaches to ensure that everyone involved is on the right track in ensuring your safe and healthy return to sports and physical activities.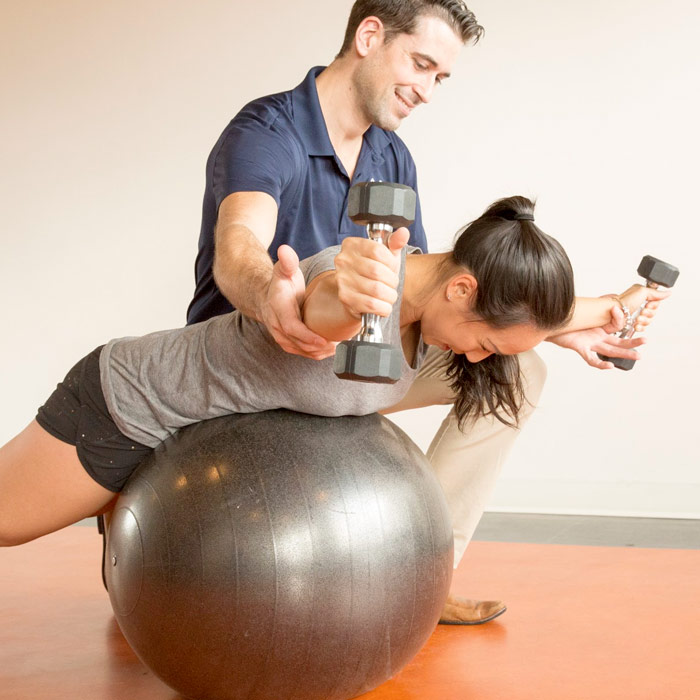 Testimonials
I regrettably developed breast cancer.  Kate has advised me and taught me appropriate exercises to help me recover and maintain optimal function in my arm. Her interest in women's health and the needs of women dealing with cancer has helped me a lot. Kate has the ability to recognize where I am at physically and to do both hands on treatment and to teach me a reasonable home program of exercises.  I would recommend her to anyone needing help with their physical recovery.