All of our physiotherapists have extensive experience working with amateur and elite level athletes; they understand the important roles sports and physical activities play in many of our client's lives. Each of our physiotherapists are personally involved in sports through participation, coaching and/or training.
After an injury occurs during or outside of sports, our physiotherapists will not only help you recover from your injury but also ensure that your rehabilitation gets you back to the level of sport that you were competing at. Treatment will include rehabilitative exercises as well as preventative exercises. Sport specific drills will be included along with core stabilization and strengthening exercises.
Assessing and screening athletes' abilities prior to the upcoming season is also offered. Research has clearly proven that this is a great way to prevent injuries and to enhance performance. Your physiotherapist will look for any muscle imbalances and/or weaknesses that may affect your ability to perform, and set up a sport specific exercise routine. Our physiotherapists work closely with trainers and coaches to ensure that everyone involved is on the right track in ensuring your safe and healthy return to sports and physical activities.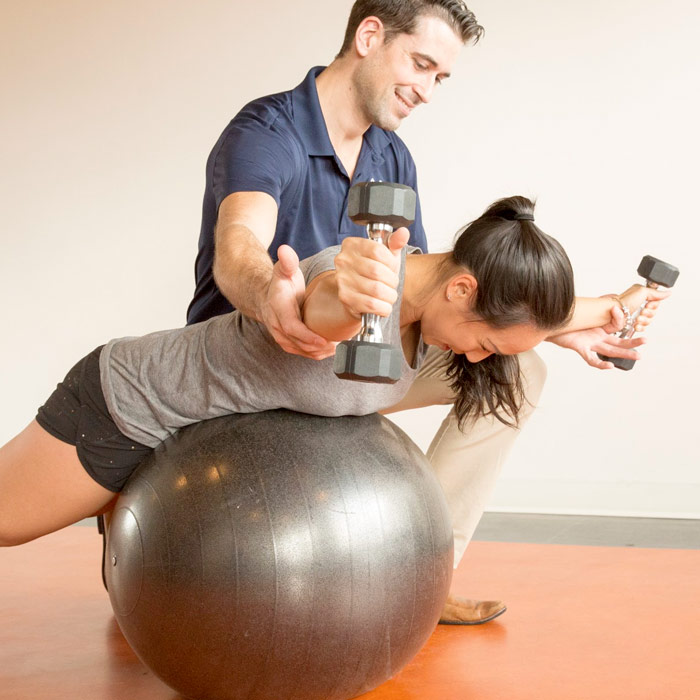 Testimonials
"I came to Mike after a car accident in December 2013.  I have never had a care provider who has done as much as he has to help me get better and who has focused on the entirety of the situation and how it can affect healing instead of just the immediate problem at hand.  It has been a long road, but he uses a variety of techniques (including large needles which terrify me, but I have to admit work incredibly well) and is always looking beyond just the symptoms for the actual causes.  Since getting pregnant while still rehabilitating, he has been able to provide exercises and ideas to help with the pain that has come from the changes due to pregnancy coupled with the previous problems before.  He's even managed to find ways to alleviate pain that is considered "normal" and just par for the course.  I simply can't recommend Mike enough and already have sent anyone who is in need his way."