Chantelle Poon
MScPT, BSc(Kin)
CAFCI, MCPA

Chantelle completed her Master of Science in Physical Therapy at the University of Alberta in 2006. Prior to that, she completed her Kinesiology degree at Simon Fraser University in 2003 and obtained certificates in Health and Fitness and Applied Human Nutrition. She is certified with the Acupuncture Foundation of Canada Institute and has a Certificate in Orthopaedic Manual Therapy (2012) from Curtin University in Perth, Australia.
Chantelle is an ex-National level gymnast and coached the Simon Fraser University cheerleading team. She has worked as a physiotherapist with the National men's gymnastics team, the New Westminster Salmonbellies senior lacrosse team, and with the TV show "Hellcats". Chantelle's other interests and activities include travel, volleyball, snowboarding, cycling, running, rollerblading and weight training.

Chantelle works Tuesday and Friday afternoons and evenings.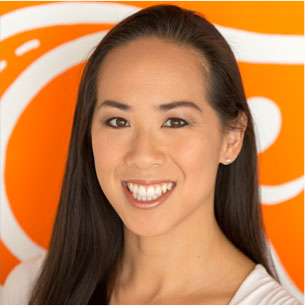 Testimonial
"Chantelle is knowledgeable, approachable and a joy to be around. The part that makes her a wonderful physiotherapist is the time she takes to assess and treat me as well as her caring approach. She is very flexible and willing to look at new approaches for treatment when something is not working. I very much appreciate Chantelle's support and willingness to do whatever it takes to reach my treatment goals. I would highly recommend Chantelle as a physiotherapist."