IMS has been proven to be effective in the treatment of chronic injuries as well as injuries which have not responded to conventional physiotherapy treatment. IMS involves an assessment of the injured area and determination of whether the pain has a neurologic source. The technique involves the insertion of a fine, flexible acupuncture needle into muscles which have become shortened due to abnormal stimulation from the nervous system. The needle causes the muscle to contract, which leads to a reciprocal relaxation and lengthening of the muscle. Nothing is injected into the tissues. Many clients find they are sore for about 24 hours following the treatment, and then report a decrease, or in some cases, complete resolution of their pain symptoms.
Conditions that may benefit from IMS treatment include:
Tennis Elbow (Lateral Epicondylitis)
Chronic Lower Back Pain
Whiplash injuries of the neck
Fibromyalgia
Osteoarthritis of the hip
Frozen Shoulder
Chantelle Poon does acupuncture, while Mike Wall, Jonathan Poon, Charles To, Stefan Iorio, and Joe Brooker do IMS.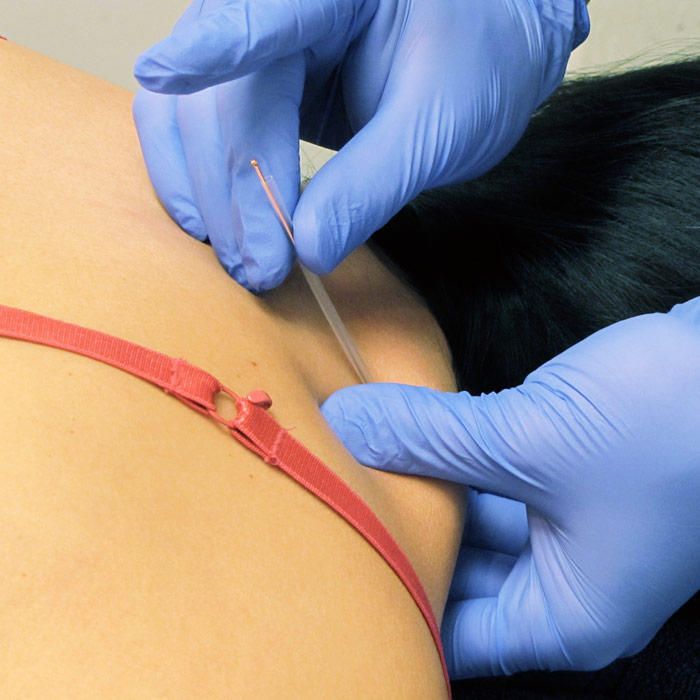 Testimonials
"I have battled with pelvic instability for almost 10 years and have collapsed arches of my feet due to over pronation. Over the years I have seen acupuncturists, chiropractors massage therapists and a sport therapist, yet I was not finding the relief I was looking for. When I was first treated by Aart, I noticed instant relief from my symptoms with fewer appointments than with other practitioners. With his combined techniques of manipulation, acupressure massage, and functional physical rehabilitation, Aart was able to provide pain relief with quicker results, and I was able to better manage my condition.
I am very grateful to have found Aart, and he is on my phone's speed-dial!".