TMJ dysfunction is extremely common and results in a variety of symptoms including pain, tenderness, stiffness and clicking of the TMJ. It can also contribute to headaches, neck stiffness and ringing in the ear. TMJ dysfunction can have a variety of causes including:
MVA or other trauma to the face, head and neck
Poor posture
Clenching and grinding of the teeth
Stress and inability to relax or sleep
Physiotherapy is a valuable option in the treatment of TMJ Syndrome. The results of a detailed physiotherapy assessment will be used to prepare a specific treatment plan that could include:
Manual stretching, mobilization and massage of the TMJ and it's contributing muscles
Prescription of stretching, strengthening and postural exercises
Postural correction exercises
Relaxation techniques
Ultrasound and/or laser to stimulate healing and help with pain control.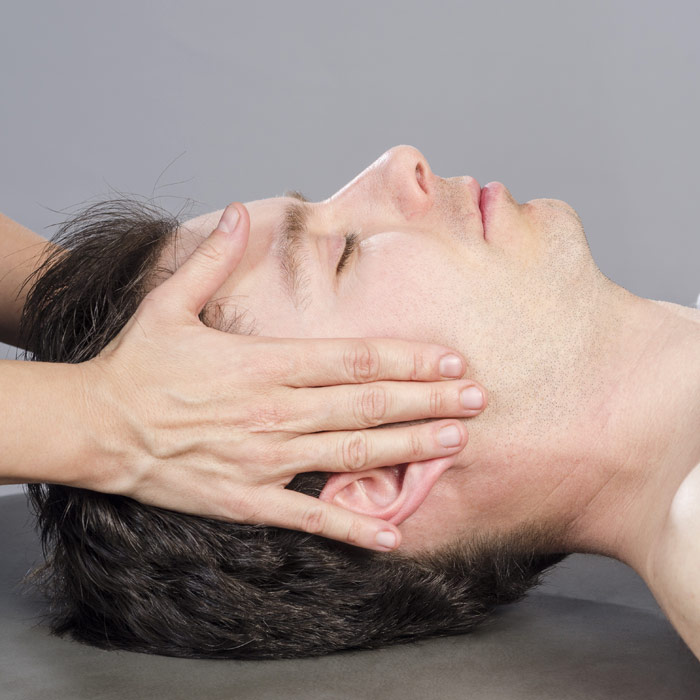 Testimonials
"I have been treated by Kate Kennedy for about 15 years.  I followed her to Main Street Physio because she is simply the most talented physiotherapist I have had the pleasure of being treated by. She has seen me through a car accident and my recovery, and is very knowledgeable about persistent pain treatment and ongoing issues that arise in a mid-sixties arthritic woman's body.  Her teaching experience is a great asset in the treatment room as she has up to date information and a vast knowledge base. In addition to physical treatment she has taught me a great deal about my body and about healing, and this has been a source of independence for me.  Her interpersonal skills are amazing which makes the entire experience of healing pain and living with pain much more tolerable. I feel as though I have a partner in my pursuit of wellness."