TMJ dysfunction is extremely common and results in a variety of symptoms including pain, tenderness, stiffness and clicking of the TMJ. It can also contribute to headaches, neck stiffness and ringing in the ear. TMJ dysfunction can have a variety of causes including:
MVA or other trauma to the face, head and neck
Poor posture
Clenching and grinding of the teeth
Stress and inability to relax or sleep
Physiotherapy is a valuable option in the treatment of TMJ Syndrome. The results of a detailed physiotherapy assessment will be used to prepare a specific treatment plan that could include:
Manual stretching, mobilization and massage of the TMJ and it's contributing muscles
Prescription of stretching, strengthening and postural exercises
Postural correction exercises
Relaxation techniques
Ultrasound and/or laser to stimulate healing and help with pain control.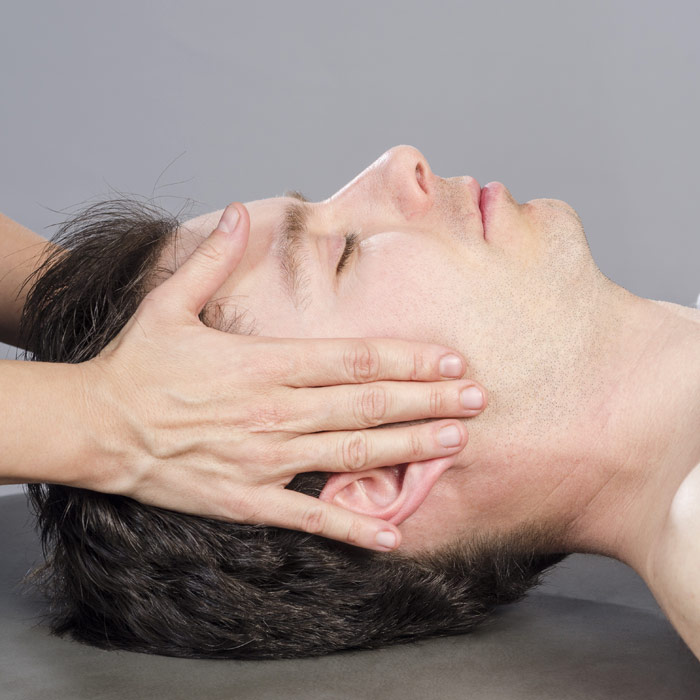 Testimonials
"I have battled with pelvic instability for almost 10 years and have collapsed arches of my feet due to over pronation. Over the years I have seen acupuncturists, chiropractors massage therapists and a sport therapist, yet I was not finding the relief I was looking for. When I was first treated by Aart, I noticed instant relief from my symptoms with fewer appointments than with other practitioners. With his combined techniques of manipulation, acupressure massage, and functional physical rehabilitation, Aart was able to provide pain relief with quicker results, and I was able to better manage my condition.
I am very grateful to have found Aart, and he is on my phone's speed-dial!".