Research has demonstrated the effectiveness of manual and manipulative therapy in the treatment of musculoskeletal disorders.
Advanced Manual Therapy refers to specific treatment used to mobilize joints and soft tissues of the spine and extremities. Manual therapy techniques include: manipulation, traction, massage, muscle energy  and neuromobilization used to treat and assess various neuromusculoskeletal conditions.
Manipulation Therapy is the controlled, passive movement of any joint either within or just beyond its active range of motion. This encompasses a great variety of manipulative techniques that physiotherapists have been trained to perform.
The ultimate goal of Advanced Manual Therapy is restoring and maintaining a normal pain-free range of motion. Our physiotherapists are highly skilled at assessing musculoskeletal disorders and tailoring the type of Manual Therapy technique required to attain your goals. A comprehensive manual therapy treatment will usually include education and an exercise prescription.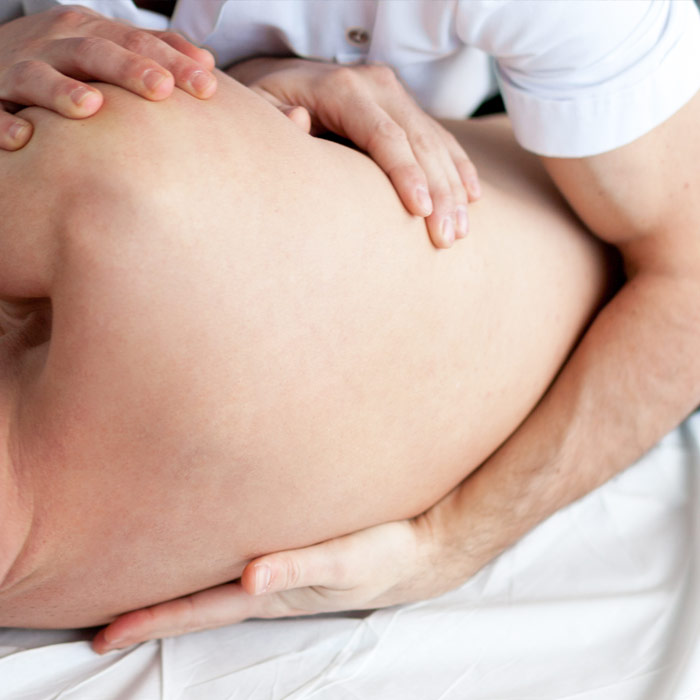 Testimonials
"Chantelle is knowledgeable, approachable and a joy to be around. The part that makes her a wonderful physiotherapist is the time she takes to assess and treat me as well as her caring approach. She is very flexible and willing to look at new approaches for treatment when something is not working. I very much appreciate Chantelle's support and willingness to do whatever it takes to reach my treatment goals. I would highly recommend Chantelle as a physiotherapist."