Research has demonstrated the effectiveness of manual and manipulative therapy in the treatment of musculoskeletal disorders.
Advanced Manual Therapy refers to specific treatment used to mobilize joints and soft tissues of the spine and extremities. Manual therapy techniques include: manipulation, traction, massage, muscle energy  and neuromobilization used to treat and assess various neuromusculoskeletal conditions.
Manipulation Therapy is the controlled, passive movement of any joint either within or just beyond its active range of motion. This encompasses a great variety of manipulative techniques that physiotherapists have been trained to perform.
The ultimate goal of Advanced Manual Therapy is restoring and maintaining a normal pain-free range of motion. Our physiotherapists are highly skilled at assessing musculoskeletal disorders and tailoring the type of Manual Therapy technique required to attain your goals. A comprehensive manual therapy treatment will usually include education and an exercise prescription.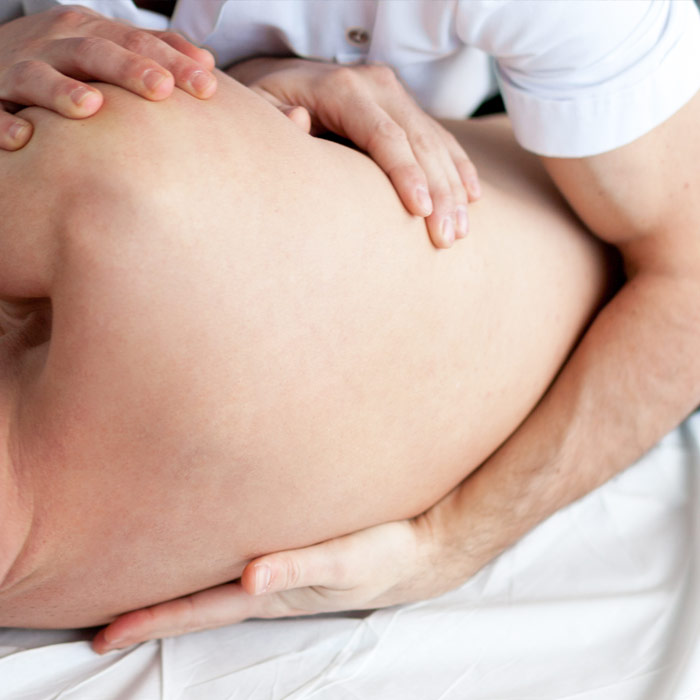 Testimonials
Jon has been very helpful in getting me back in shape after a car accident. He explains clearly what is happening with my back and how to strengthen it in a way that makes sense to me. The combination of IMS, manual therapy, and stretching/exercise has reduced my pain and given me a broader range of motion. Thank you, Jonathan!