Research has demonstrated the effectiveness of manual and manipulative therapy in the treatment of musculoskeletal disorders.
Advanced Manual Therapy refers to specific treatment used to mobilize joints and soft tissues of the spine and extremities. Manual therapy techniques include: manipulation, traction, massage, muscle energy  and neuromobilization used to treat and assess various neuromusculoskeletal conditions.
Manipulation Therapy is the controlled, passive movement of any joint either within or just beyond its active range of motion. This encompasses a great variety of manipulative techniques that physiotherapists have been trained to perform.
The ultimate goal of Advanced Manual Therapy is restoring and maintaining a normal pain-free range of motion. Our physiotherapists are highly skilled at assessing musculoskeletal disorders and tailoring the type of Manual Therapy technique required to attain your goals. A comprehensive manual therapy treatment will usually include education and an exercise prescription.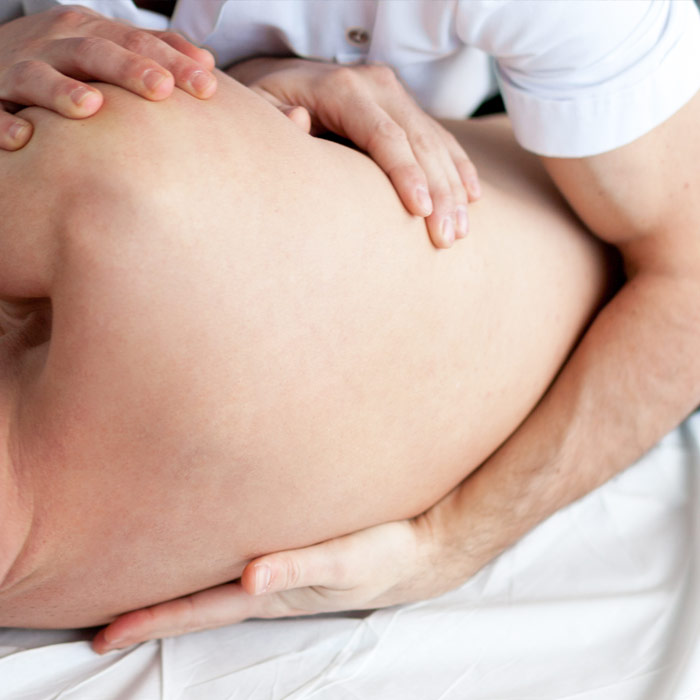 Testimonials
The IMS Mike Wall administered this morning is a revelation. The specific shoulder pain has been reduced so much I sat at my desk today. Replaced by some local soreness, but I'll definitely take that! I'm interested to see how long the results last, but am really looking forward to my next session! Thanks again Mike.